---
Dedicated to Maintaining Healthy & Attractive Lawns & Landscapes
Our Services Include: Lawn Mowing, Lawn Fertilization, Mulch Services, Spring Clean Up, Fall Clean Up, Bush and Shrub Trimming and Pruning, Flower Bed Restorations, Landscapes Excavation & Construction, Sod & Top Soil, and New Lawn Installations.
---
LAWN CARE
We Mow & Trim, provide Spring & Fall Clean up, Fertilizer Programs and Core Aeration, we also Power Rake & Trim or Prune Bushes.
LANDSCAPES
Our Landsape services include everything from start to finish, from Design Consultation, to Installation & Planting your dream landscape.
TREE CARE
We have a wide variety of Tree Care services that we provide and they include Trim / Prune and Remove Ornamental Decorative Trees.
SNOW REMOVAL
Our Snow Removal services include Commercial & Residential services like Snow & Ice Management, Parking Lot clearing and Snow Shoveling.

---
Welcome to 
Tree & Lawn Care Co.
Landscaping Contractor Serving Rockford, Illinois – Quality Landscaper – Lawn Maintenance – Snow Removal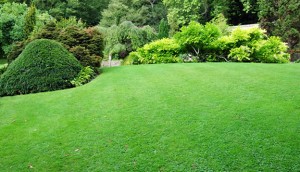 Tree & Lawn Care Co. is a complete landscaping company located in the Rockford, IL area. We service both residential and commercial businesses in the area and offer scheduled maintenance programs for the entire Rockford area. From basic lawn maintenance and landscaping services to snow removal, Tree & Lawn Care, Inc. does it all. With over 10 years' experience we are the number one choice. Give us a call today if you are looking for a great landscaping service at affordable prices.
Our Services
Tree & Lawn Care Co. offers the Rockford, IL area many wonderful lawn care services. If you are looking for a full service lawn and landscaping company, then give us a call today. We offer many great services, all at a very affordable price.
Some of the great services we offer include:
Lawn Maintenance
Spring & Fall Cleanups
Shrub Trimming
Fertilizing
Rock Beds
Lyme and Gypsum Applications
Weed Control
Trimming
Edging
Tree Services
Dethatching
Core Aeration
Mulch Installation
Landscaping
Snow Removal
These are just some of our great services. For a whole list give us a call today or check out the other areas of our website for more information.
Snow Removal
The Rockford, IL area is known for its brutal winters and this is why Tree & Lawn Care, Inc. offers snow removal for all commercial businesses and residential areas. Don't wait till the snow is piled high, we offer snow removal programs that will ensure your snow is removed before your Rockford business opens or before you have to leave your home for work. Give us a call today to schedule your first appointment.
---
Has Tree Lawn Care Inc. done work for you?
Tell us about your experience!
---
We use Angie's List to assess whether we're doing a good job keeping valued customers like you happy. Please visit AngiesList.com/Review/7781243 in order to grade our quality of work and customer service.
WE OFFER A 5% DISCOUNT TO ALL ANGIE'S LIST CUSTOMERS.
---
            We service customers in the greater Rockford Area
             on a weekly basis! May we do the same for you?
---
Here are some reasons to choose us!